Multi-Point Air Germ Killing Disinfection Robot For Mall
Brand: Unipin
Product origin: Foshan China
Delivery time: 10-15days
Supply capacity: 1000pcs per months
Germ killing robot can be manager 500 cubic meters per hour.
We have obtained more than 100 patented scientific and technological achievements with independent intellectual property rights. Create efficient, stable, reliable and practical robot solutions for different scenarios.
Multi-Point Air Germ Killing Disinfection Robot For Mall
〖MULTI-POINT AIR GERM KILLING DISINFECTION ROBOT FOR MALL〗
▍DIMENSION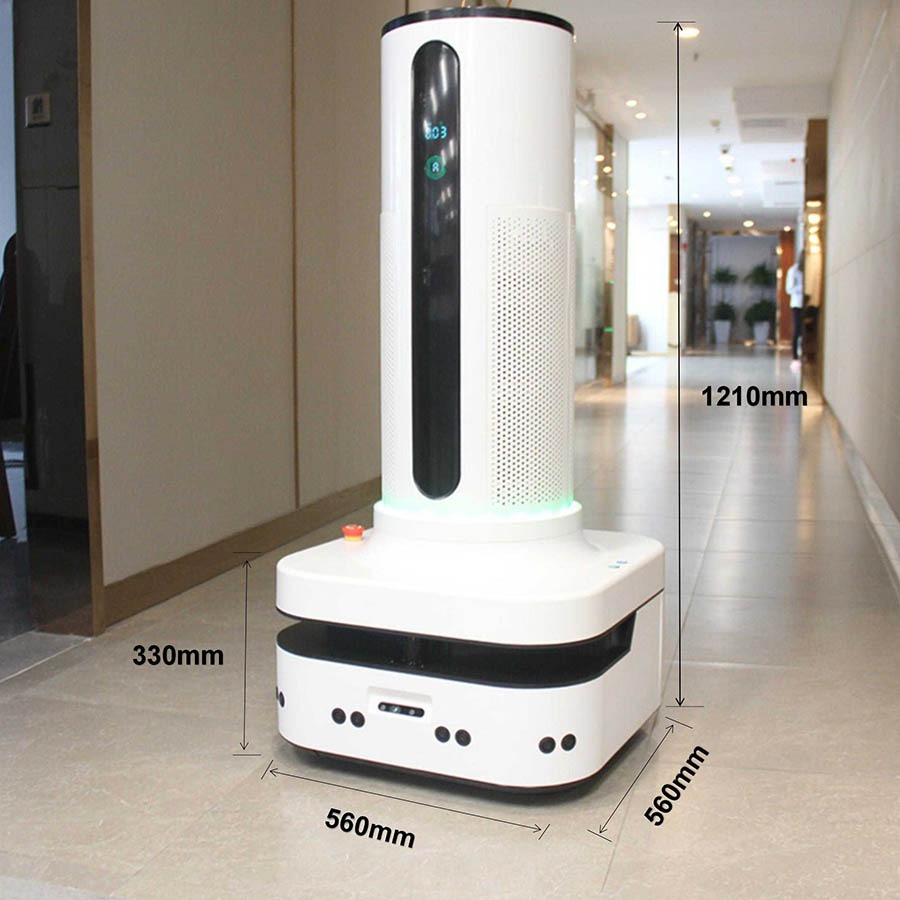 ▍PRODUCT FEATURES
1. Germ killing robot can be human-machine coexistence: safe design, human-machine coexistence, normal use in a human environment.
2. Smart work: smart disinfection, autonomous navigation, autonomous route planning.
3. Broad spectrum and high efficiency: high efficiency in killing and disinfection. Bacteria killing rate reaches 99.99%; air disinfection robot is equally effective for formaldehyde, toluene.
4. Multifold purification: the ultraviolet light, photocatalyst, negative ion, HEPA filter mesh, honeycomb ceramic filter element constitute a 6-fold purification.
5. Real-time monitoring: air disinfection robot detects the harmful gases such as TVOC/formaldehyde in the air, and accelerates the work by the auto mode.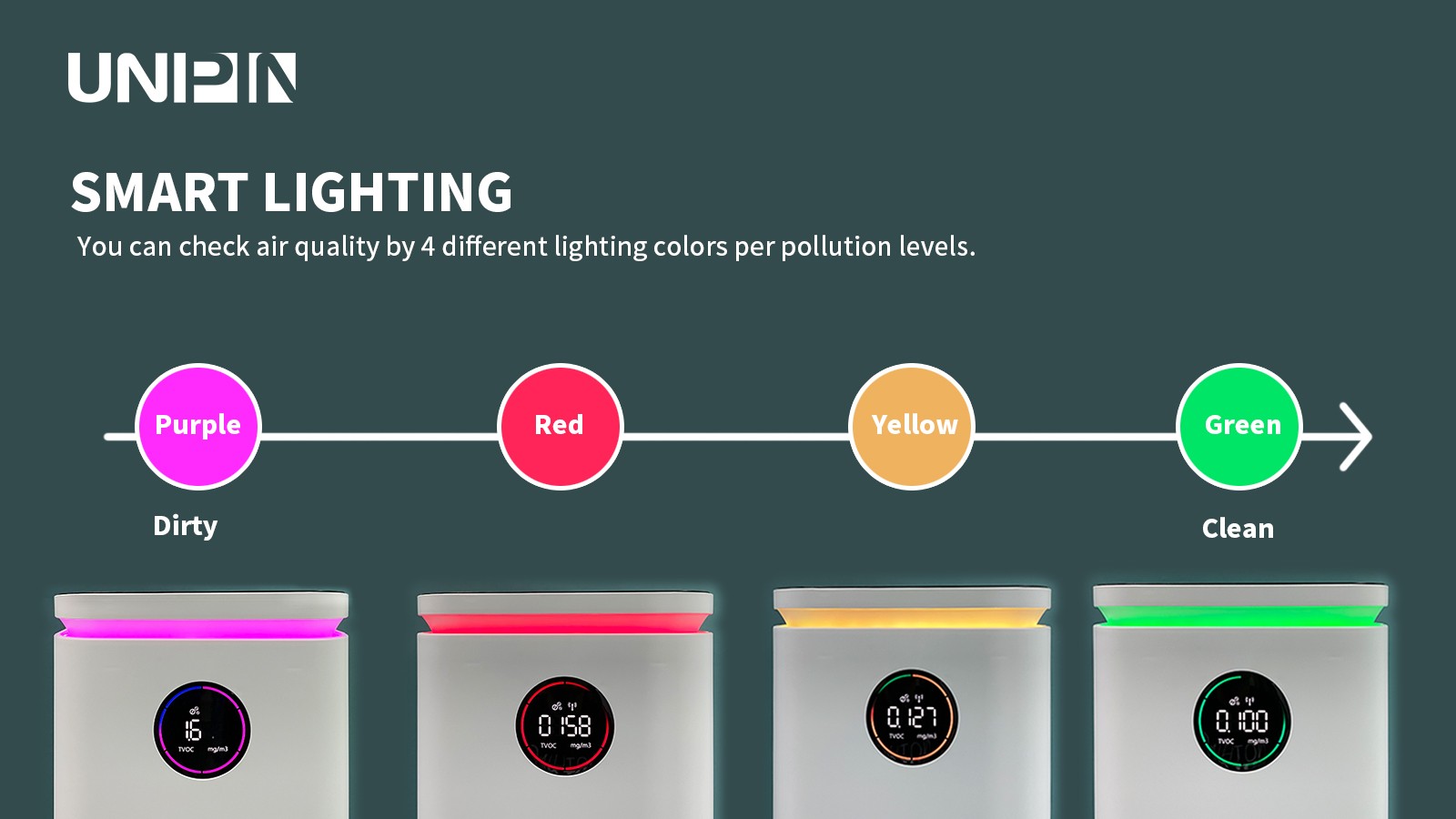 ▍AIR DISINFECTION ROBOT PRODUCT PARAMETERS
Basic information of product


Color

White

Materia

ABS + sheet metal

Rated voltage

220V/50/60HZ

Rated power

135W

Air sterilization and purification

configuration information

Primary efficiency filter purification

Yes

PM2.5 purification

Yes

Formaldehyde purification

Yes

Negative ion purification

Yes

UV sterilization purification

Yes

Working mode and functions of product


Wind speed

1.2.3 speeds adjustable

Smart mode

Yes

OLED screen display

Yes

Consumables replacement reminder

Yes

TVOC real-time monitoring display

Yes

Timer mode

Yes

Sleep mode

Yes

Child lock mode

Yes

APP remote control function

Yes

Product performance parameters


Product size

560*560*1276

Net/gross weight of product

50kg

Operating maximum noise (DB)

≤60DB

Battery

24V/40Ah

Charging time

≤2H

Service life

80% retention after 300 cycles

Maximum charging voltage

29.4V

Endurance (no load)

4H

Navigation mode

SLAM navigation

Route planning

Automatic planning/manually

assigned route planning

Navigation sensor

TOF LiDAR (20m)

Wireless network

2.4G/5G WiFi

Debug port

Ethernet RJ45

USB

USB2.0
1 PCS. Different order quantity different price.
...more