Hypochlorous Acid Disinfection Misting Bots Machine
Brand: Unipin
Product origin: Foshan China
Delivery time: 10-15 days
Supply capacity: 1000pcs per months
We offer intelligent sterilization robot for indoor sterilization to airports,hospitals,schools,libraries,malls,hotels,restaurants,stadiums,office buildings and government establishments.

A sanitizer robot can be manager 4000 square meters. Also the spray diameters can reach 2 meters. In the same time, the spray particles with disinfectant can be stay in the air for 2 hours.
Hypochlorous Acid Disinfection Misting Bots Machine
〖HYPOCHLOROUS ACID DISINFECTION MISTING BOTS MACHINE〗
▍STRUCTURE DIAGRAM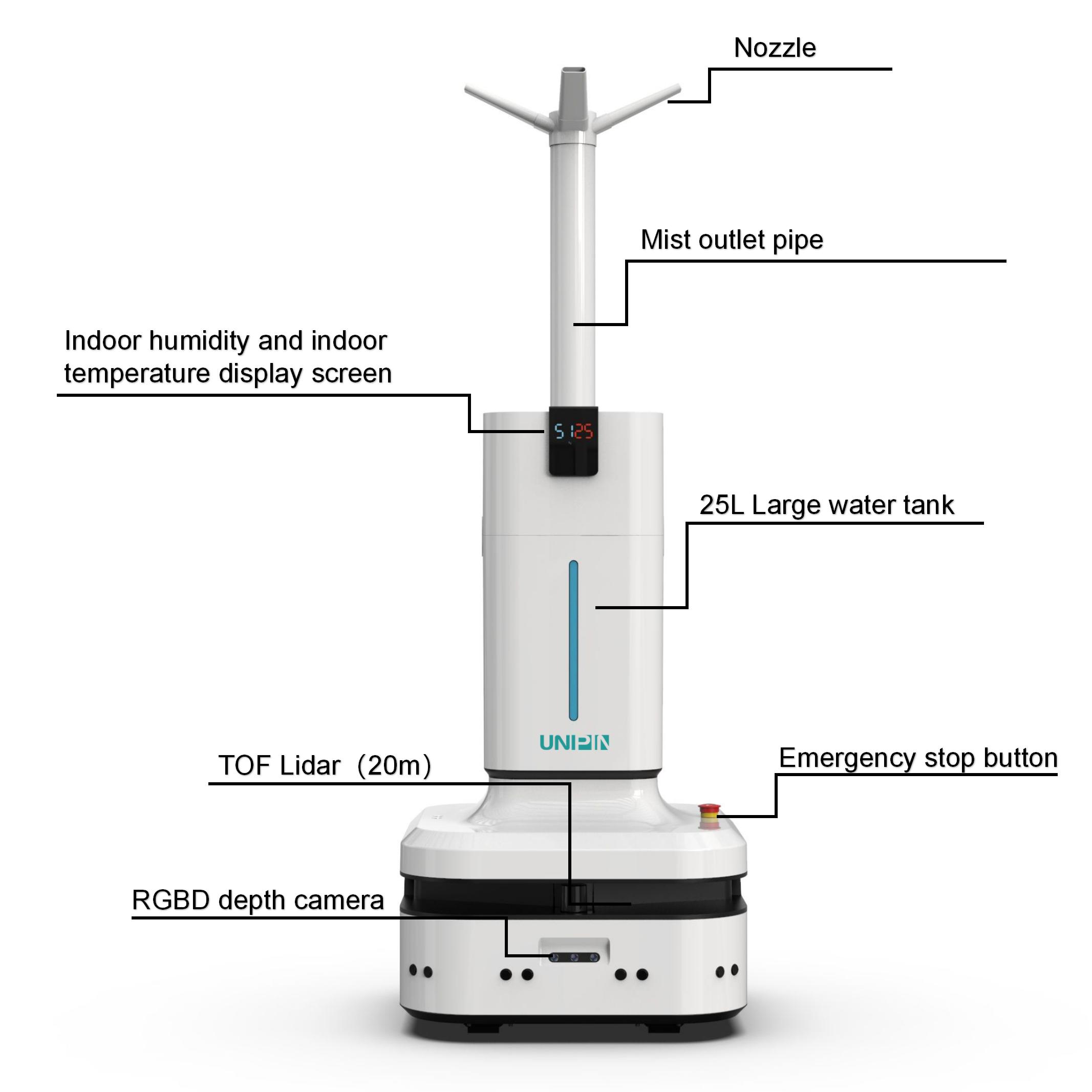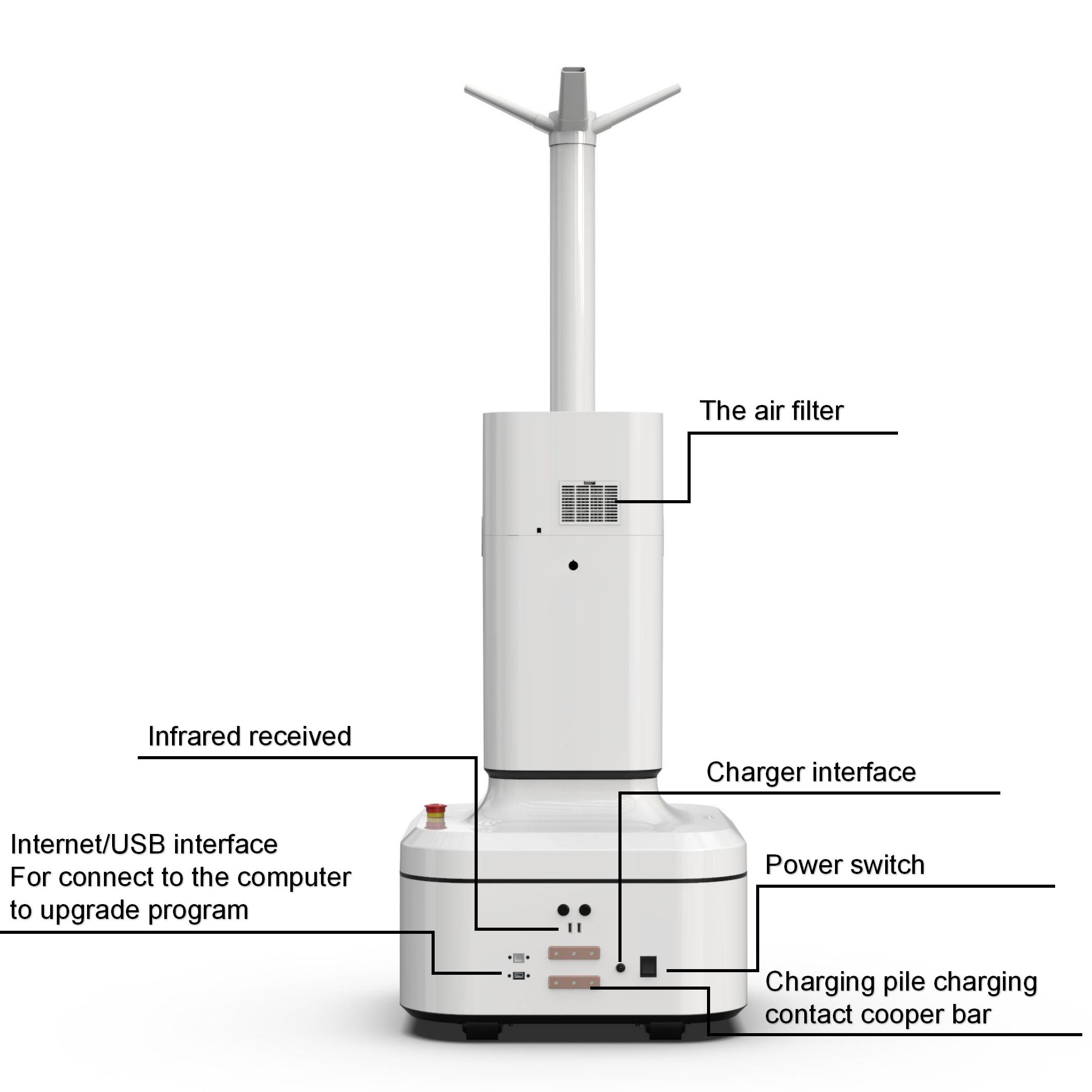 ▍OVERVIEW
The working principle of the disinfecting misting machine is to use a high-efficiency ultrasonic atomization device to spray the disinfectant into micron-sized particles. At the same time, disinfectant bots uses an airflow distribution device to spray micron-level mist particles with air purification or disinfectant into the air quickly.
Because the atomization device can spray the disinfectant into particles below 10μm, and cooperate with the intelligent mobile chassis of the spray disinfecting robot, the mist-like disinfectant is sprayed into the air to form an aerosol.
The aerosolized disinfectant forms a dense network in the air and be suspended in the air for a period of time, so as to kill the pathogenic microorganisms in all directions and achieve the purpose of air purification and disinfection.
▍
QUICK DETAILS
Product name
Disinfection spray robot
Model Number

TPPW-08
Gross weight
57KG
Casing material

ABS

Water tank capacity
25L
Max spray volume
2200ml/h
Spray diameter
4m
Charging way

Charging dock / Manual charging
Battery
24V, 40Ah
Application

Hospital/Shopping Mall/Public area/warehouse

Type

Sterilization Equipments
Feature


1.Autonomous Navigation

2.Automatic recharge

3.Obstacle avoidance

4.Customize the work route

5.Custom voice broadcasts
▍PROCESS OF AUTONOMOUS DISINFECTION ROBOT