UNIPIN production workshop
Our production workshop covers an area of 1000 square meters and the factory is divided into production area, material parts warehouse and robot debugging area.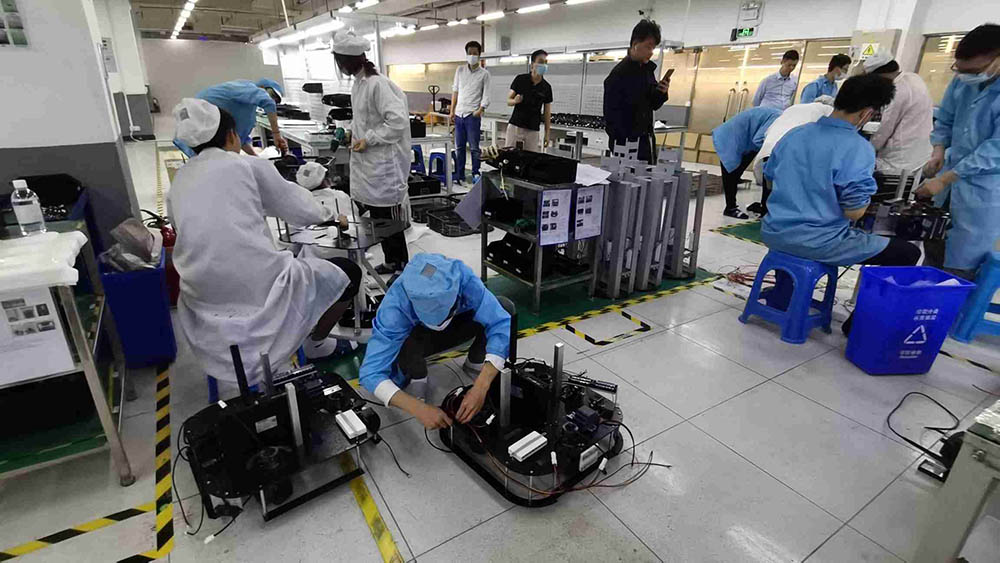 The production workers are assembling the ultraviolet disinfection robot.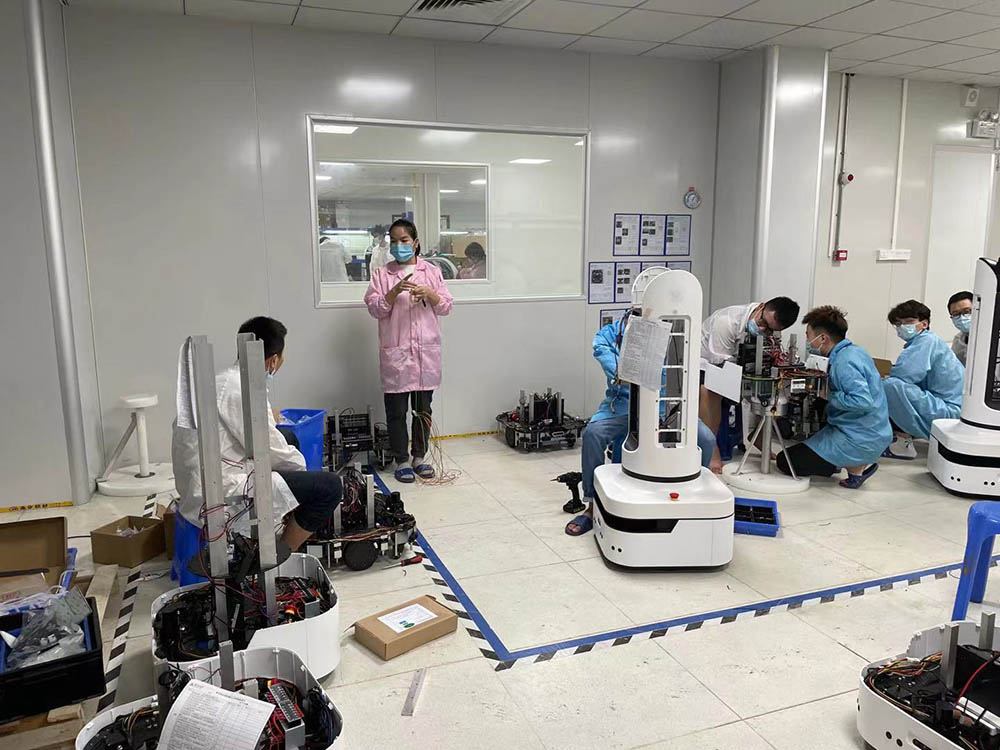 The chassis of the robot is the core of the robot's mobile tasks. Each workers has at least one year of experience, which shows that the worker is familiar with the robot's assembly steps. And guaranteed production efficiency and robot quality.