Auto Navigation UV robot covid for hospital
Brand: Unipin
Product origin: Foshan China
Delivery time: 10-15 days
Supply capacity: 1000 pcs per months
UV robot covid can automatically return to charging
No manual operation is required and it automatically returns to the charging station.
The battery is lower than the set value, automatic, charging ,unlimited battery life.
Auto Navigation UV robot covid for hospital
〖AUTO NAVIGATION UV ROBOT COVID FOR HOSPITAL〗
▍DIMENSION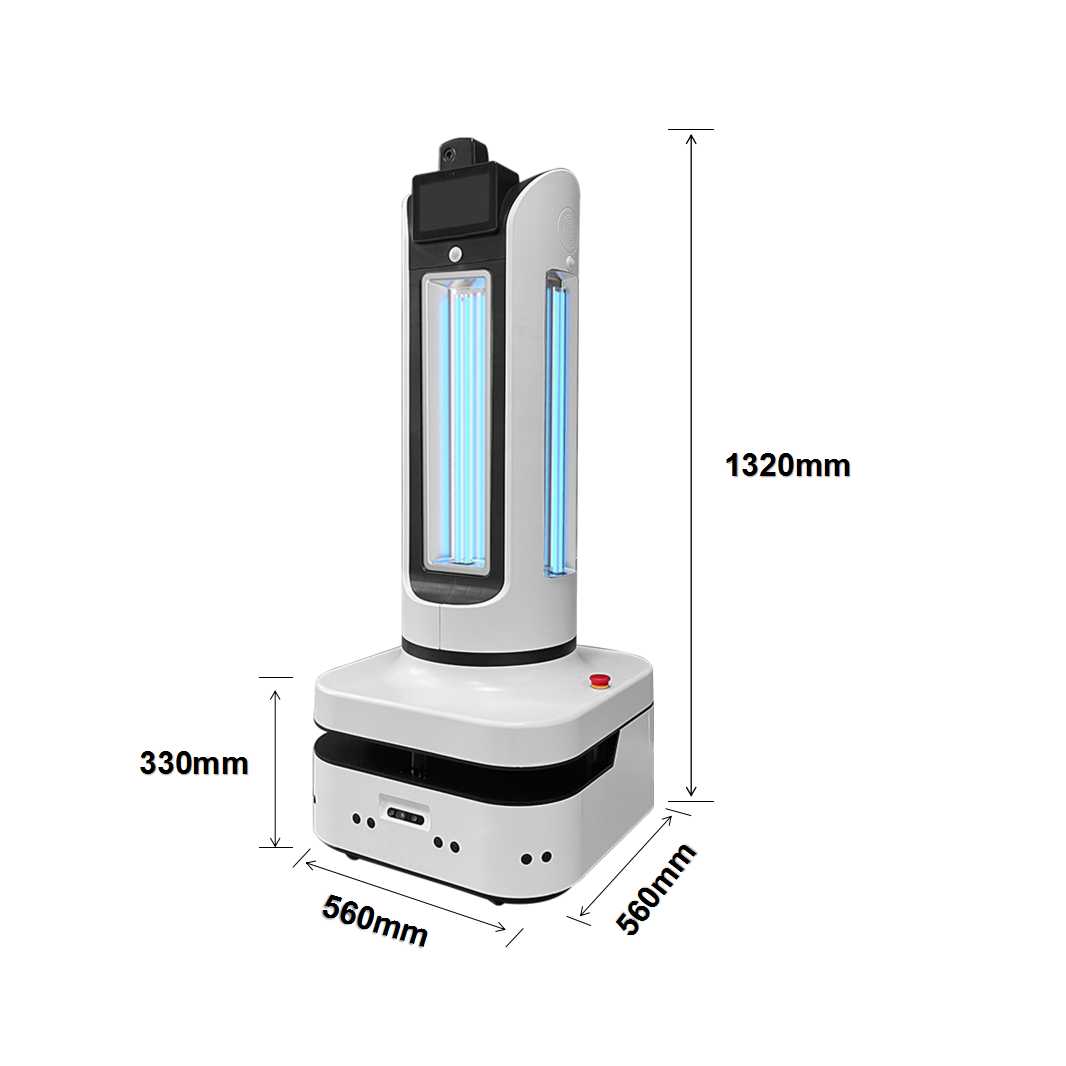 ▍UV ROBOT COVID DETAILS OF DISINFECTANT LIGHT ROBOT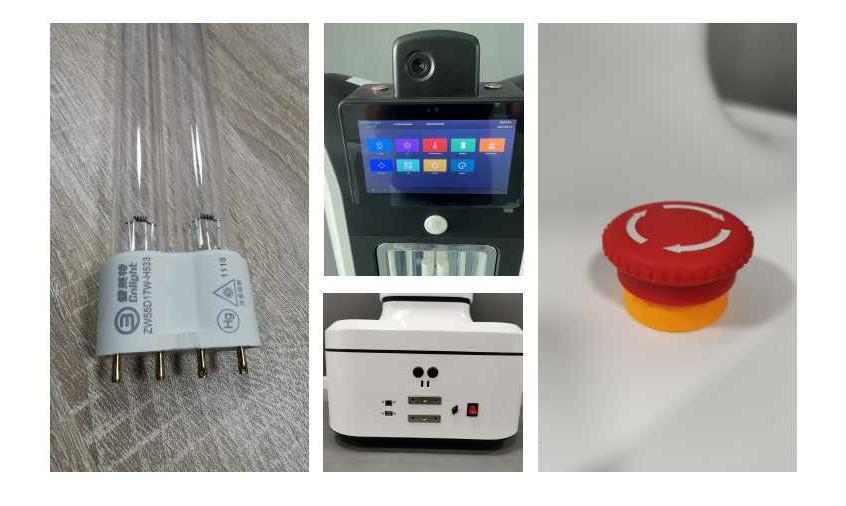 ▍COMPARISON OF UV ROBOT COVID AND OTHER DISINFECTION METHODS
● Compared with the traditional fixed air sterilizer, UV lamp tube, and chemical fumigation method, the UV robot covid can automatically move and work, which fully compensates for the small disinfection area and inconvenient movement;
● Compared with traditional manual spray disinfection and wiping disinfection, ultraviolet disinfection robot can save labor costs, has high disinfection efficiency, works automatically at regular intervals, and the pulsed ultraviolet reflected light is still reliable for narrow spaces, and the disinfection of places that cannot be manually wiped is still reliable, and there is no effect on the surface of objects. damage;
● Compared with the ozone sterilizer, ultraviolet disinfection robot has intelligent system management, which is safe and reliable, and can enter immediately after closing without waiting. In addition, ozone sterilization has strong oxidizing properties;
● Compared with the spray disinfection robot, the pulsed ultraviolet disinfection robot is ready to use, no need to manually replenish chemical potions, no need to mix the disinfectant water ratio, and no traces are left;
● Compared with other air disinfection machines, the work efficiency is higher, the work is more intelligent, and the disinfection effect is more verifiable;
● Compared with all other disinfection methods, the disinfection work efficiency is the highest, the disinfection effect is the best, and the disinfection and sterilization rate reaches 99.99%
● Among all disinfection methods, G is truly achievable, one-time setting, intelligent operation, and no manual intervention.


▍APPLICATION OF ULTRAVIOLET DISINFECTION ROBOT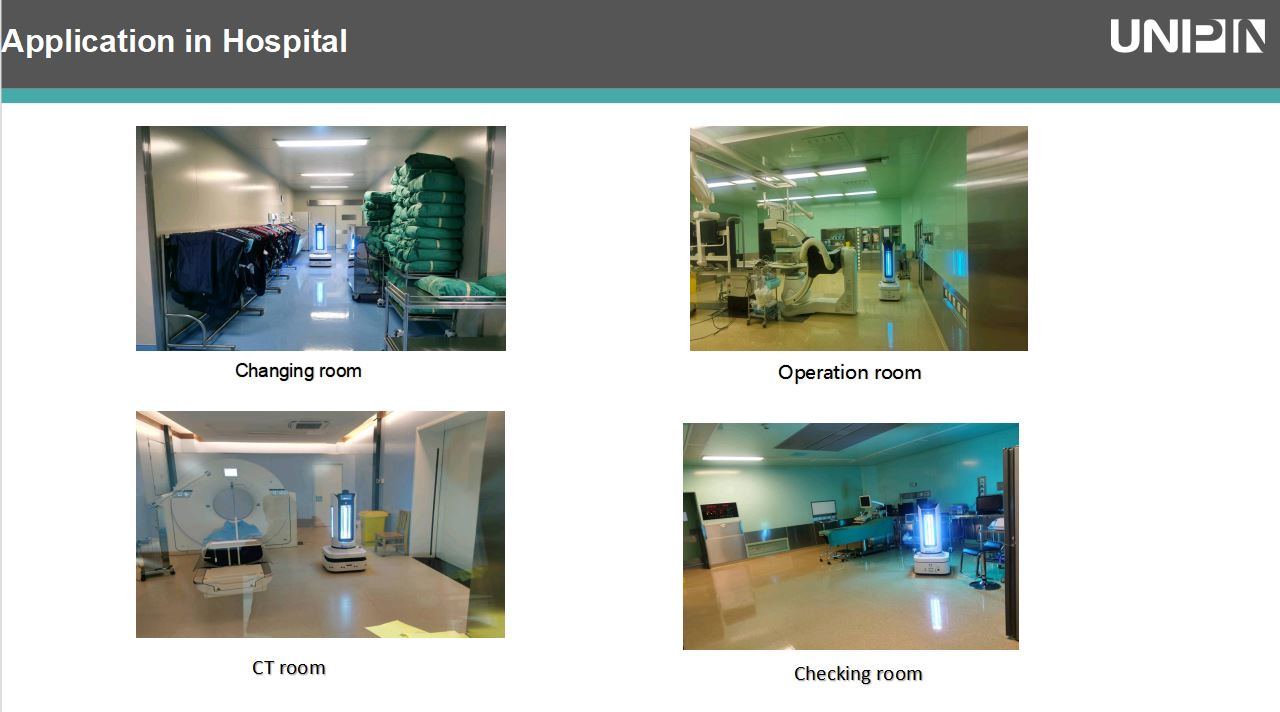 ▍CERTIFICATION